Keene Valley Congregational Church UCC
Keene Valley Congregational Church, United Church of Christ, has been welcoming members of our community, and the wider region, for worship and fellowship since the early nineteenth century. As a progressive Christian church, we are constantly engaged in discerning how the stories of our tradition can give meaning and guidance for the challenges of today. We also understand that our faith invites us to be active beyond the church walls, and so we support various outreach programs to help our neighbors in their need. We meet every Sunday at 10 AM for worship and all are welcome to join us.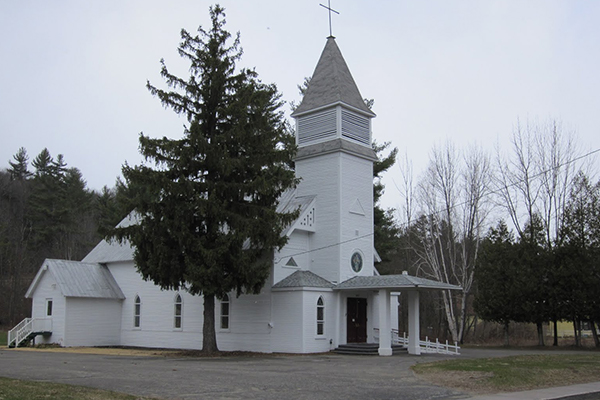 St. Brendan's Catholic Church
St. Brendan's Catholic Church was established in 1883 to serve the spiritual needs of all those who live in, visit or travel through the High Peaks Region of the Adirondack Mountains. We celebrate the anticipated Sunday Mass every Saturday at 4:00 PM. The sacrament of reconciliation is offered from 3:30 to 3:55 PM on Saturdays prior to Mass. St. Brendan's Church is located just off of Route 73 at 25 Church Street, Keene NY 12942.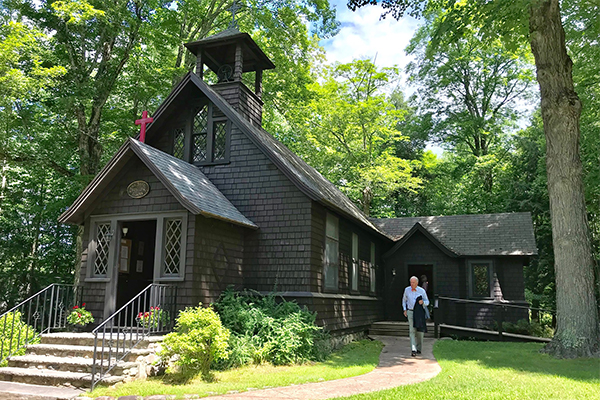 All Souls Episcopal Chapel
We give thanks to God for our time in the Adirondacks. A few of us live here year round. Most of us have to be content with a few weeks or months in the North Country. We gather together Sundays at 10am to thank God for being here and for the love of Christ poured into our hearts. That love which enables us to make the world a better place through our many individual ministries in the workplace, family, and community. We support each other in those ministries and welcome visitors from around the world. We are a part of the Episcopal Church, in which people of all genders, colors, and sexual orientations are included and share in leadership roles.